Recent TTN News Content
• Florida Daffodil Society shows off some of the astonishing blooms for late winter, early spring - Daffodils are blooming and the Florida Daffodil Society, in its 20th anniversary, shows off some of the best varieties to residents. ...
• Is young mother who is hauled off to prison a victim of state neglect in child abuse situation? - A young mother who "shocked the conscience of the court" for starving her child did not need to be sentenced to 17 years in prison where she will never get the treatment she needed for neglecting her child. ...
• The story out of Florida prisons: released, unskilled inmates forced again into life of crime - Dyson A. Graham returned to prison after a hijacking last week, and his life symbolizes what goes on in Florida prisons- which fail to rehabilitate and send unprepared parolees back to a life of crime. ...
• Cascades Park will have its grand opening on March 14 - After four years of construction, the new Cascades Park will open next month, with its ampitheatre and many events planned in the next 18 months. ...
• Other shoe ready to fall in Jameis Winston case as alleged victim hires gender-equity attorneys - Jameis Winston as well as FSU may be scrutinized under a fresh legal limelight as the attorney for an FSU student has hired some legal help with expertise in gender equity cases in sports. ...
• Questions linger about disappearance of Tiffany Sessions, despite naming of purported killer - Questions linger about the suspect in the disappearance of the University of Florida student 25 years ago - despite the fact that a fresh link to a convicted rapist and murderer who died in prison is thought by many to have solved the case. ...
• Fresh evidence surfaced as grand jury indicted lawman in death of former FAMU student - A second grand jury has indicted a North Carolina law enforcement officer in shooting death of Jonathan Ferrell, a former FAMU student. ...
• Need tooth pulled or cavity filled? It's free on Saturday as dentists 'give back' to community - A dental association will drill, extract or clean for free on Saturday for those who need dental care and can't afford it. ...
• Runaway bride took him for his money so homeless vet wants divorce under Florida's 'lemon law' - Some people have all the bad luck. Here's a 30-year veteran of the Navy, homeless, who finds the 'love of his life' and the next day she runs away with his money. A true story told by columnist Jack Strickland. ...
• Retired policeman 'shattered the world' of family with one shot from gun at Tampa movie theatre - Former police officer could spend his life in prison after confrontation in a movie theater that left a family without a father. ...
• I survived frantic emergency with sickle cell at the hospital - Millions of people of African descent suffer from sickle cell anemia. My story is personal, but no different than many. I feel lucky to have survived and to tell this story. ...
• 'Thanksgivukkah' provides tasty recipe for celebration as the holidays combine for Jewish residents - A rare combination of the holidays Thanksgiving and Hanukkah means that Jewish Americans are finding delicious ways to celebrate both holidays at once. ...
• The firestorm in the Miami Dolphins' locker room: intimidation is part of the big game - Big money, vulgar language and threats of violence in football are all ingredients in the difficult situation regarding the Miami Dolphins, where intimidation is part of the bigger game. ...
• Prisoners in Florida once used gun made of soap to their bluff way out of prison as tales flourish - Masquerades and more fakery have led to noted escapes by prisoners in Florida, and current events simply add to the legends. ...
• Escaping from debtor's prison: Man has chance to rebuild life as judge allows him to leave for Texas - Story of Todd James is about a man from whom everything was taken and who stood before a judge with only the clothes on his back. He had everything once, but found out that the costs of prison were more than he could endure. ...


CNN National Headlines
»
32 amazing sports photos
»
Can a photo combat hunger?
»
X-rays show supernova secrets
»
Predator had 4-inch teeth
»
NASA finds 715 new planets
»
Keystone pipeline makes sense
»
Russia plays weak hand strongly
»
Saying "no" harder than it should be
»
A case for biometric passports
»
Courts fail young black men

NPR National Headlines
»
Firefighters Respond To Building Collapse In New York's Harlem
»
VIDEO: San Francisco's Biggest Fire In Years
»
Reports: Obama Will Move To Expand Overtime Pay
»
Changing Demographics A Factor In Rhode Island's Gubernatorial Race
»
You Might Pay A Lot More Than $95 For Skipping Health Insurance
»
Feinstein's CIA Outrage Splits Senate
»
Health Care Enrollments Up, But Still Well Short Of Goal
»
Whole Genome Scans Aren't Quite Ready For Your Doctor's Office
»
Delayed Safety Recall May Haunt GM As It Continues Its Makeover
»
A World Without World War I, Featuring Health-Nut Hitler
---
Local and State News and Views...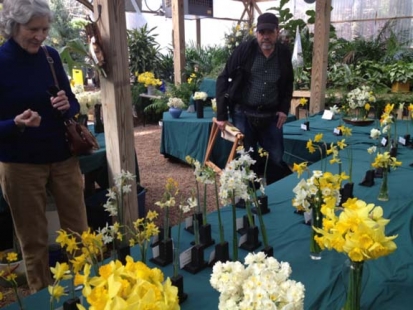 Many people admire the daffodils
Florida Daffodil Society shows off some of the astonishing blooms for late winter, early spring
March 05, 2014
By: Qunay Marshall

The 2014 Florida Daffodil Society Annual Display Show was in full bloom Saturday, proudly showing off flowers in its 20th anniversary,
For those interested, its annual meeting will be held April 12 at Goodwood Museum and Gardens.
The FDS provides over 2,000 bulbs annually for plantings in public gardens in Florida, Alabama and Georgia, and holds its annual Daffodil Show in Tallahassee the first weekend in March.
FDS offered information about the growing and caring for daffodils. The display was held in the Tallahassee Nurseries, which is located at 2911 N. Thomasville Road.
Linda Van Beck, president of the FDS, was pleased with the daffodil display, especially since it's the FDS's anniversary.
"The main thing is we're celebrating our 20th anniversary," Van Beck said. "Our first daffodil show was on the corner in front of the opera house in Monticello. So it isn't the 20th annual here [Tallahassee Nurseries], but it's 20 years of education."
FDS is committed to the preservation of species, wild hybrids and early historic daffodils planted by settlers in the Live Oak-Spanish Moss belt.
According to the FDS, daffodils will face the direction of predominant sunshine, usually south or southwest. December-February bloomers need full sun while other daffodils do well on half-day sun with afternoon shade. Shade from deciduous trees is always welcome.
Carol Allen, chairperson of the FDS, was proud of the display as well and hoped for a festive crowd of flower lovers.
"We're here [Tallahassee Nurseries]… (Read More)
---

Is young mother who is hauled off to prison a victim of state neglect in child abuse situation?
March 04, 2014
By: Jack Strickland

The young mother stood before the sentencing judge in open court with her eyes squinched. She knew she was about to be hammered with a harsh sentence. She seemed to… (Read More)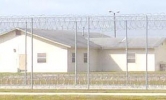 The story out of Florida prisons: released, unskilled inmates forced again into life of crime
February 26, 2014
By: Jack Strickland

The Florida Department of Corrections has failed again.
This weekend, recent "DOC graduate" Dyson A. Graham appears to have earned a full scholarship back at the Big House for… (Read More)
---

Opinion...
Decision to over-indulge at spring break can harm your future or cost your life- here are some rules
By : Raymond Coleman
The time is drawing near again. Students from all over the U.S are powering their way through midterms with one goal in mind - get to spring break!
The yearly tradition is to travel to… (Read More)
---
Florida Tales...
Kids at hospital show No.1 Gator basketball team true courage as laughter, smiles are shared
By Jack Strickland
The number one nationally ranked Florida Gators basketball team faced two daunting challenges last week, one of them unknown to sportscasters.
They destroyed perennial powerhouse Kentucky on the basketball court on Saturday afternoon.
But earlier… (Read More)
---
The Outlook...
---