Recent TTN News Content
• The down and out: tales of people trapped in a storm that wrought havoc in Florida - The down-and-out victims of Hurricane Irma come from various walks of life, and many of them are in Florida's prison system. This is their story....
• Hurricane is coming, batten down the hatches - Preparations are essential as storm approaches the Tallahassee area ...
• Out for repair - Off for repairs ...
• UF will not allow white supremacist to speak on campus - The University of Florida has said that the likelihood of violence has caused it to take action to oppose permission for a white academic nationalist to speak on campus. ...
• OL Samuels dies; creative folk artist won state, national acclaim, family asks for help for expenses - O.L. Samuels, 85, was a boxer, bounty hunter, singer, arborist, minister and acclaimed folk artist whose unique carvings were recognized by the public, art collectors and museums including the Smithsonian. ...
• A free life is a miracle for Calvin Thomas after he serves 57 years of a death sentence - It is no small miracle that Thomas is alive. His death warrant was signed in the 1960's. He was moved to "The Ready Room" next to the electric chair as preparations were made for his execution. The courts granted a stay of execution hours before he was scheduled to be put to death. Now, he will enjoy a new life, out of prison. ...
• Aaron Hernandez left a message of eternal life as he willfully took his own life in prison - Aaron Hernandez was a gifted athlete who led a troubled life. But his suicide caught friends and family by surprise, a week after an quital in court on another case. ...
• Frosty the Snowman provided a chilly break from Florida's warmer winter weather - Visiting up North was an experience that a Floridian could enjoy, but coming home to warmer weather makes one appreciate Florida. ...
• Women prisoners count their blessings on a tearful Thanksgiving at Lowell Prison - Visits on Thanksgiving were all too short at Lowell Prison where children were asking "Why can't I stay with Mommy?" Columnist Jack Strickland visits at Lowell and writes a riveting story about the emotions of the day as families got together all too briefly. He came away with both a feeling of sadness and of joy. ...
• "Souls to the Polls" march re-enacts history to inspire students at FAMU to vote in the election - FAMU students recreated history on Sunday with a march to the polls to demonstrate the importance of voting and to inspire students to vote in the national election. ...
• Florida women's prison is nightmare as prisoners endure humiliation, poor medical care, rip-offs - Florida's major prison for women is an endless nightmare for those who have to endure the permanent psychological scarring that results from little privacy, no meaningful rehabilitation, general neglect of medical care by the prisons, and the rip-off of high prices for phone calls and items supplied by private contractors. ...
• Question is whether Adelson family was involved in Markel murder, and motives of the suspects - Questions remain unanswered about release of evidence and possible motives for murder - were suspects trying to extort money from Adelsons? ...
• Small explosion causes chaos at Florida A&M University - An explosion at the FAMU campus Thursday was actually a dishwasher catching fire. However it did cause a scare among faculty, staff and students at the Presidential Dining Hall. ...
• In a surprise appearance, Shaq has a ball inspiring neighborhood kids to dream big - A surprise visit by the former star basketball player to Gainesville and the police department brought out good feelings all around as kids got to play with superstar. ...
• 'Cash register justice' for the poor means no justice for many in Florida courts - Prosecutors now seek to extract fees from indigent defendents to help pay office costs, causing possible miscarriage of justice, says national justice center. ...


CNN National Headlines
»
CNN's John King takes on the day's top US political stories
»
Florida massacre survivors confront lawmakers as other students walk out in solidarity
»
Students fight conspiracy theories after facing a shooter
»
Lawmakers refuse to debate assault rifles but say porn is dangerous
»
NYT: Kushner pushes back on keeping classified info access
»
What's in a name? In global affairs, street signs can be political irritants
»
CNN Investigation: #MeToo in the courts
»
Trump's Russia tweets, translated
»
The Point: Why the new Pennsylvania map is a 'huge' deal in the fight for House control
»
A massive US farming industry fears China trade trouble

NPR National Headlines
»
Leading Bump Stock Manufacturer To Resume Sales Tuesday
»
Lawyer For Rand Paul's Neighbor Says 'Trivial' Dispute Led To Assault
»
Trump: Curbs On Gun Sales Would Make 'No Difference' In Texas Shooting
»
Maine Voters Will Decide If They Want More Access To Medicaid
»
Voters Confused By Ohio's Ballot Question On Drug Prices
»
Trump's 2016 Victory Speech, Annotated 1 Year Later
»
What To Watch In Tuesday's Elections Across The Country
»
In Texas And Beyond, Mass Shootings Have Roots In Domestic Violence
»
Man Who Exchanged Fire With Texas Shooter: 'I Was Scared To Death'
»
In Visit To South Korea, Trump Continues Theme Of Security And Trade
---
Local and State News and Views...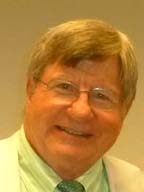 Columnist Jack Strickland
The down and out: tales of people trapped in a storm that wrought havoc in Florida
September 15, 2017
By: Jack Strickland

This is the tale of victims of the storm whose struggles went almost unnoticed. They are the ones who were ordered to evacuate and found themselves thrown into situations, some of them life-threatening.
Hurricane Irma roared across Florida with a fury that spewed destruction, fear, and anxiety from one end of the state to the other. The storm made landfall at Key West and slowly moved up the central part of the state to Jacksonville and points beyond.
Florida's major thoroughfare was an escape route for many. The Santa Fe River flowing through Alachua County near Gainesville has risen to unprecedented heights. It threatens to force the closure of I-75.
The storm was so powerful it reportedly blew the water out of Tampa bay and reversed the flow of rivers. As the storm passed it brought heavy rains and tide surges that that caused the bays, rivers, and creeks to overflow their banks and produce massive floods.
The St. Johns River in Jacksonville overflowed its barriers and caused destructive flooding that was more severe than anything any of the old timers in the Riverside neighborhood could remember.
These events of Hurricane Irma were well covered by the media. The nation sat riveted to its chairs before television sets as the destructive category 5 hurricane slowly moved across Florida.
Trapped on the road she found a parking lot.
Jane lives in Florida City near Miami. Initial tracking information indicated Irma would hit her neighborhood as… (Read More)
---

Hurricane is coming, batten down the hatches
September 10, 2017
By: Michael Abrams

Everyone knows it's coming and and everyone is preparing for the worst, hoping for the best.
Hurricane Irma is heading for the state's capital city, after devastating islands in… (Read More)

Out for repair
August 17, 2017
By: Michael E. Abams

Repairs being made

Repairs being made
(Read More)
---

Opinion...
I wish I would have hugged my Dad who taught me so many lessons about life
By Dominique D. Roy
Florida A&M University
One of the many misconceptions that we have in life is that we as humans always have time to "do it later."
It's a cliché to admit that we know that there… (Read More)
---
Florida Tales...
Gator gym team changes sadness to a smile for cancer victims at Hope Lodge
By Jack Strickland
They brought hope to Hope Lodge. Last week, the number three nationally ranked Florida Gators Gymnastics Team hosted a dinner with cancer patients, their families, and caregivers. The college students were a big hit at the American… (Read More)
---
The Outlook...
---