Recent TTN News Content
• 'Cash register justice' for the poor means no justice for many in Florida courts - Prosecutors now seek to extract fees from indigent defendents to help pay office costs, causing possible miscarriage of justice, says national justice center. ...
• If Jeb Bush ever really went to prison in Florida, he wouldn't get a happy reception - The disaster of corruption, privatized prisons, and loss of competent leadership in state prisons is Jeb Bush's legacy in Florida. ...
• Court fails to convict police officer in NC shooting death of former FAMU football player - Family pleads for calm as jury fails to find officer guilty in shooting death of Jonathan Ferrell in Charlotte; no decision yet on retrial. ...
• Carson wins best dressed while Trump brings up the rear in the clash of haberdashery at GOP debate - Who was dressed to win the recent GOP debate? Who wore the most stunning tie, and the best cut suit? Looks like neurosurgeon Ben Carson knows how to dress. Donald Trump, who sells a line of clothing, ironically finishes last. ...
• FSU could receive NCAA sanctions similar to those of Penn State sex scandal - Recent events will add up to more problems for Florida State University when NCAA and Title IX investigators report their findings. ...
• Gators end Florida State's baseball hopes in big wins in Gainesville; on to the Series - Getting back into the College World Series was a dream for both teams, but the Gators managed to teach Florida State a lesson or two. ...
• Miracle of heart transplant puts 'inoperable' Rachel, 10, back in the arms of her new family - The dramatic story of how 10-year-old Rachel McCary got her new heart and a new chance to live is told by Jack Strickland who watched closely at the hospital in Gainesville while a miracle was performed. ...
• Colorful veteran George Barnes' last words were "Don't give up the ship" - George Barnes found himself an outsider at the end of his life, but he made a difference to a lot of people. He gave and shared compassion, and up to the end, he fought a good fight and found a lot of friendship. ...
• VA needs more resources, says vet who was saved, then tossed out minus his wallet and dignity - Experiences suggest the VA does not care about the very people they are supposed to serve, says man who knows...
• 'What? Café' menu boasts music, has become a popular hangout for young adults, state workers, others - What? Cafe is a place to play music, drink coffee, sample a variety of food. ...
• Civil rights pioneers tell of struggle in Tallahassee - 'Unspoken bond' between people of civil rights generation is explained by those who went through the struggle in Florida. ...
• IBM corporation helped Nazi Germany round up Jews and send them to extermination camps, author says - IBM leased its computing machines to Nazi Germany to round up Jews and send them to their deaths by the millions in World War II. ...
• Quick triggers, quick judgment - when did life become so outrageously cheap in our country? - The parade of death continues as police shoot and are shot in a society that needs to take time to retrain its ways of thinking. ...
• Rickards student faces charges for carrying gun to school - A Rickards student is facing charges for carrying a gun to school. He apparently mentioned this over the Internet and was arrested by police at the school. ...
• He keeps a vigil for his daughter Staci as killer tries to walk free from prison - Marvin Weinstein drove 500 miles last week to Tallahassee to ask Florida's Parole Commission to keep the killer of his daugter in jail. ...


CNN National Headlines
»
Protesters march after officer charged in Chicago teen's death
»
Banned pesticide found in Colorado pot
»
St. Louis Rams wide receiver Stedman Bailey hospitalized
»
About seven in 10 whites say they live, socialize with similar people
»
Video released after Chicago officer charged with murder
»
University cancels classes after 'hate speech' threat
»
49% of Americans say racism is a 'big problem'
»
Man arrested in shooting near Jamar Clark protest site
»
Pastor's wife death: Men plead not guilty
»
E. coli infections linked to Costco chicken salad

NPR National Headlines
»
The Strange Truth Behind Presidential Turkey Pardons
»
Golden State Warriors Break Record For Best Start In NBA
»
New York Restaurants Serve Up Thanksgiving In One Tasty Bite
»
Skill Or Chance? Question Looms Over Fantasy Sports Industry
»
Government Can Keep Memos Justifying Drone Strikes Secret, Court Rules
»
Chicago Police Release Video Of Officer Shooting Teen
»
Downed Russian Military Jet Heightens Debate Over Syria No-Fly Zone
»
California Farmer Works To Restore Groundwater By Purposely Flooding Crops
»
Obama, Hollande Vow To Expand Attacks Against ISIS
»
Mormon Woman Grapples With New Church Guidelines On Same-Sex Relationships
---
Local and State News and Views...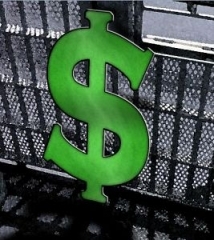 Cash register justice (courtesy the-slammer.org)
'Cash register justice' for the poor means no justice for many in Florida courts
November 16, 2015
By: Jack Strickland

By Jack Strickland
Cash register justice is flourishing in Florida. These days, In criminal courts in the Sunshine State, you can get the amount of justice you can afford to buy.
Defendants with money can expect to get more favorable treatment in court, and shorter jail sentences, than those who who are broke and unable to pay, when they come before the courts.

Rex Dimmig, the Public Defender for Florida's 10th judicial circuit, protested the practice last week. He said people he represents are given a choice: Pay hundreds of dollars to the court to help fund the prosecutor's office and get a favorable plea bargain, or go to trial and risk a longer prison sentence and/or harsher punishment. Dimmig claims this practice creates unequal justice under the law for the poor people who come before a judge. He says the practice violates the constitutional guarantee of equal protection under the law.

In an interview with the Associated Press Dimmig said, "My office represents indigent people, and they ought to be entitled to the same punishment for the same offenses as someone who has money. If they can't pay . . . they are unable to get the same deal. This violates the principle of equal protection."

State Attorney Jerry Hill defends the practice. He is the elected state attorney for the counties of Polk, Highlands, and Hardee which make up Florida's 10th judicial circuit in central Florida.… (Read More)
---

If Jeb Bush ever really went to prison in Florida, he wouldn't get a happy reception
November 08, 2015
By: Jack Strickland

Jeb Bush made an interesting statement when he appeared recently on "Meet The Press" —NBC's national Sunday television program. To emphasize his love for his father he said he would… (Read More)

Court fails to convict police officer in NC shooting death of former FAMU football player
August 26, 2015
By: Jack Strickland

"We've got to keep them from killing our children," the mother of Jonathan Ferrell, 24, lamented as she stood on the courthouse steps in Charlotte, North Carolina.
Georgia… (Read More)
---

Opinion...
Gay marriage decision is intriguing as we look at the opinions of Supreme Court justices
Part One of Three Parts Following
It's been a short time since the Supreme Court issued its decision in Obergefell v. Hodges in which it held that the Constitution protects the right of marriage for same sex couples. I read… (Read More)
---
Florida Tales...
Swept up into court, the homeless lady gets a bit of justice, a taste of mercy in daily docket
By Jack Strickland
Subject: A Day In Court
Everyone should spend a day at a courthouse sitting in a courtroom. Watching justice dispensed is both educational and thought provoking. It's not unlike the process of making sausage or drafting laws… (Read More)
---
The Outlook...
---