Recent TTN News Content
• Florida women's prison is nightmare as prisoners endure humiliation, poor medical care, rip-offs - Florida's major prison for women is an endless nightmare for those who have to endure the permanent psychological scarring that results from little privacy, no meaningful rehabilitation, general neglect of medical care by the prisons, and the rip-off of high prices for phone calls and items supplied by private contractors. ...
• Question is whether Adelson family was involved in Markel murder, and motives of the suspects - Questions remain unanswered about release of evidence and possible motives for murder - were suspects trying to extort money from Adelsons? ...
• Small explosion causes chaos at Florida A&M University - An explosion at the FAMU campus Thursday was actually a dishwasher catching fire. However it did cause a scare among faculty, staff and students at the Presidential Dining Hall. ...
• In a surprise appearance, Shaq has a ball inspiring neighborhood kids to dream big - A surprise visit by the former star basketball player to Gainesville and the police department brought out good feelings all around as kids got to play with superstar. ...
• 'Cash register justice' for the poor means no justice for many in Florida courts - Prosecutors now seek to extract fees from indigent defendents to help pay office costs, causing possible miscarriage of justice, says national justice center. ...
• If Jeb Bush ever really went to prison in Florida, he wouldn't get a happy reception - The disaster of corruption, privatized prisons, and loss of competent leadership in state prisons is Jeb Bush's legacy in Florida. ...
• Court fails to convict police officer in NC shooting death of former FAMU football player - Family pleads for calm as jury fails to find officer guilty in shooting death of Jonathan Ferrell in Charlotte; no decision yet on retrial. ...
• Carson wins best dressed while Trump brings up the rear in the clash of haberdashery at GOP debate - Who was dressed to win the recent GOP debate? Who wore the most stunning tie, and the best cut suit? Looks like neurosurgeon Ben Carson knows how to dress. Donald Trump, who sells a line of clothing, ironically finishes last. ...
• FSU could receive NCAA sanctions similar to those of Penn State sex scandal - Recent events will add up to more problems for Florida State University when NCAA and Title IX investigators report their findings. ...
• Gators end Florida State's baseball hopes in big wins in Gainesville; on to the Series - Getting back into the College World Series was a dream for both teams, but the Gators managed to teach Florida State a lesson or two. ...
• Miracle of heart transplant puts 'inoperable' Rachel, 10, back in the arms of her new family - The dramatic story of how 10-year-old Rachel McCary got her new heart and a new chance to live is told by Jack Strickland who watched closely at the hospital in Gainesville while a miracle was performed. ...
• Colorful veteran George Barnes' last words were "Don't give up the ship" - George Barnes found himself an outsider at the end of his life, but he made a difference to a lot of people. He gave and shared compassion, and up to the end, he fought a good fight and found a lot of friendship. ...
• VA needs more resources, says vet who was saved, then tossed out minus his wallet and dignity - Experiences suggest the VA does not care about the very people they are supposed to serve, says man who knows...
• 'What? Café' menu boasts music, has become a popular hangout for young adults, state workers, others - What? Cafe is a place to play music, drink coffee, sample a variety of food. ...
• Civil rights pioneers tell of struggle in Tallahassee - 'Unspoken bond' between people of civil rights generation is explained by those who went through the struggle in Florida. ...


CNN National Headlines
»
Cubs reach first World Series in 71 years
»
Whatever happened to Cubs fan Steve Bartman?
»
Indians down Blue Jays, advance to World Series
»
Stage set for a historic World Series
»
Photos: Cubs beat Dodgers
»
83 arrested at Dakota Access Pipeline protest
»
Miley Cyrus knocks on dorm doors to campaign for Clinton
»
Singer kneels in protest during national anthem
»
Opinion: The dog nose is a miracle
»
Buchanan, Smerconish spar over 'rigged election'

NPR National Headlines
»
Gotcha: Space Station Grabs Onto NASA's 5,100-Pound Cargo Craft
»
Strange Sounds, Burial Grounds, And The Case Of The Twisted Dreamcatcher
»
Police Facial Recognition Databases Log About Half Of Americans
»
Trump Supporters Point To Gore-Bush As A Precedent For Refusal Of Election Results
»
Small Business Owners Face Pressures Of Minimum Wage Bumps In Big Cities
»
With More Big-Box Stores In Reach, Are Commissaries Still Needed?
»
The Next Generation Of Local, Low-Power FM Stations Expands In Urban Areas
»
AT&T To Acquire Media Giant Time Warner For More Than $85 Billion
»
'Cursed' Chicago Cubs Advance To First World Series In 71 Years
»
Republican And Trump Critic Ana Navarro Speaks On Election
---
Local and State News and Views...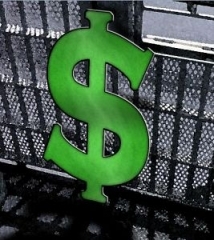 Cash register justice (courtesy the-slammer.org)
Florida women's prison is nightmare as prisoners endure humiliation, poor medical care, rip-offs
October 21, 2016
By: Jack Strickland

Arriving at sleepy Lowell, Florida is a rude awakening. The little country town seems lost in a time warp. It hasn't changed much in 50 years. It is the home of a small post office, a convenience store, a four way stop intersection on Old Highway 441, and a large prison complex and fire college.

Lowell Correctional Institution is Florida's major prison for women. It dates back to the 1950's when Florida's men and women prisoners were separated. Prior to that time women prisoners were quartered at the West Unit of the Florida State Prison at Raiford.

The Florida Women's Reception Center is part of the Lowell prison network. It is the first stop for Florida's women who are sentenced to prison time. It seems hidden, out of sight and out of mind, across the main drag from the main Lowell prison.
At first glance, as new arrivals drive in, the reception center appears to be a quaint complex located in the middle of a large horse pasture where dozens of horses leisurely graze. As the buildings come into view the guard towers and concentric razor wire fences give mute testimony to the fact that it is a very forbidding place.

New prisoners usually arrive in sheriff's cars, county jail vans, or prison buses. The women are normally securely chained. They wear handcuffs that are tightly anchored to a snug waist belt. Their feet are shackled together. They walk… (Read More)
---

Question is whether Adelson family was involved in Markel murder, and motives of the suspects
June 08, 2016
By: Michael Abrams

Opinion
The arrest of a suspect in the Dan Markel murder case raises as many questions as it seems to answer as law enforcement tries to find out who else… (Read More)

Small explosion causes chaos at Florida A&M University
February 04, 2016
By: Brianna Harmon and Lyric Porter

Flying sparks and a small explosion in the Presidential Dining Room caused about 30 faculty, staff and students flee from the area Thursday about 1:30 p.m. at Florida A&M University.
…
(Read More)
---

Opinion...
Real story: Time heals old split over FSU game, wish to return, as Spurrier comes home to cheers
Now the full story on Steve Spurrier's return can be told.
He has come home to the University of Florida where he rewrote the record books as a college football player and coach. Fifteen years ago, without warning,… (Read More)
---
Florida Tales...
Day in court in Alachua County: tragedy without an end
Taylor Swilley was back in court last week. On Thursday, Oct. 6, 21- year old Swilley appeared before Circuit Judge Mark W. Moseley for a monthly case management hearing. Swilley remains in jail. He is held in lieu of a… (Read More)
---
The Outlook...
---