Recent TTN News Content
• I survived frantic emergency with sickle cell at the hospital - Millions of people of African descent suffer from sickle cell anemia. My story is personal, but no different than many. I feel lucky to have survived and to tell this story. ...
• 'Thanksgivukkah' provides tasty recipe for celebration as the holidays combine for Jewish residents - A rare combination of the holidays Thanksgiving and Hanukkah means that Jewish Americans are finding delicious ways to celebrate both holidays at once. ...
• The firestorm in the Miami Dolphins' locker room: intimidation is part of the big game - Big money, vulgar language and threats of violence in football are all ingredients in the difficult situation regarding the Miami Dolphins, where intimidation is part of the bigger game. ...
• Prisoners in Florida once used gun made of soap to their bluff way out of prison as tales flourish - Masquerades and more fakery have led to noted escapes by prisoners in Florida, and current events simply add to the legends. ...
• Escaping from debtor's prison: Man has chance to rebuild life as judge allows him to leave for Texas - Story of Todd James is about a man from whom everything was taken and who stood before a judge with only the clothes on his back. He had everything once, but found out that the costs of prison were more than he could endure. ...
• Shooting of former FAMU student stirs conscience of America, splits community along racial lines - Florida's Zimmerman case is playing a role in the shooting death in North Carolina where police arrested officer who fired the shots that killed Jonathan Ferrell. ...
• Harriett Adderley went to bat 50 years ago in civil rights protest that resulted in landmark case - Harriett Adderley and other FAMU students set the stage for protest under the First Amendment and the local case went all the way up to the US Supreme Court. ...
• Shooting death of former FAMU football player by police in North Carolina raises questions - A police officer involved in the shooting death of a former FAMU football player has been arrested following the incident that occurred along a rural road in North Carolina after the victim tried to get help by knocking on a resident's door. ...
• Lake Butler, in shock and grief, seeks the answers as beloved neighbors die in shooting - The shocking murders in Lake Butler have people searching for answers as community tries to cope with the deaths and search for reasons. ...
• Homeless vet moves another inch away from despair with a lucky phone call to a friend - Columnist persuades VA hospital to help for George who would probably die an agonizing death on the streets if he didn't have someone to advocate for him. Vets need more advocacy than ever. ...
• Student's killer dies untried in prison as story of guilt and heroism unfolds from justice system - A man who died quietly in prison matched the DNA found at the scene where 21-year-old Elizabeth Foster's body was found in 1992, but not before another prisoner faced a judge.. ...
• Rather be robbed by 'masked man at gunpoint' says innocent victim of red light camera - Getting rid of traffic cameras is priority for some, as the wrong person is often fined for going through a red light. Man puts faith in legislative action as bills have been filed to end red light cameras. ...
• New Walgreen won't cause traffic jams, say planners - A busy intersection gets a new Walgreens amid some concern about traffic at Monroe and Tennessee streets. Planners aren't worried. ...
• Residents brave the chill as downtown market is 'go to' place for fresh produce - Residents find healthy and less expensive produce and they can talk to the growers at the Downtown Market. ...
• Pastor and mom of 6, who exposed Shelter, has greater task helping the homeless, others, survive - 'God has a purpose for everyone,' says City Walk Urban Mission pastor who probed Tallahassee's homeless shelter. ...


CNN National Headlines
»
Amazing everyday hero stories
»
3 medical marvels saving lives
»
Out-of-this-world NASA shots
»
Astronaut captures typhoon
»
USAF sends 29 satellites to space
»
Don't feed backyard bears
»
Can Harvard stop giving As?
»
Preventing train crashes
»
Deciding prison sentences
»
Is the U.S. less safe from terror?

NPR National Headlines
»
What Madiba Meant To The Barbershop Guys
»
Canceled In California: People Eye Health Plans Off Exchange
»
How Two Similar States Ended Up Worlds Apart In Politics
»
Eyes Turn To The Fed As Unemployment Rate Falls To 5-Year Low
»
Several States Brace For Massive Ice Storm This Weekend
»
Mandela's Death Reverberates Across U.S.
»
Mandela's Powerful Influence On Barack Obama
»
Adrift In Frigid Water, Not Caring 'If You Live Or Die'
»
The Giant Book That Creates And Destroys Entire Industries
»
For Biden, All The World's A Stage For Possible 2016 Run
---
Local and State News and Views...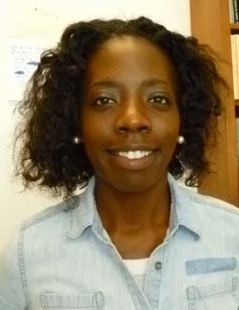 Kierra Zuokemefa
I survived frantic emergency with sickle cell at the hospital
December 04, 2013
By: Kierra Zuokemefa

Sickle cell anemia is known one of the appalling illnesses that affect African Americans. However, one may not cognize the reality unless it affects them individually. Sickle cell has affected me throughout my entire life.
I am Kierra Zuokemefa, a public relations student from Tallahassee, and I have had difficulties with sickle cell since I was a child.
In fact, I missed my first week of kindergarten because I was hospitalized, but I never gave up on my passion for learning.
Throughout my years of grade school, I graduated with honors, and I managed to receive many awards through academic achievement, and community involvement.
Last week, my mom dialed 911 because I was having a tremendously dreadful chest pain. My body was awfully weak, and I couldn't get out of the bed. Once the paramedics had arrived, I was hurried to Tallahassee Memorial Healthcare.
While I was in the ambulance, everything appeared to be reasonable until they had checked my blood pressure and heart rate. At that point, both my heart rate and blood pressure were very low.
I began to panic. My mother did not know what was going on because she was trailing behind the ambulance in her vehicle.
Once we reached the ER, nurses checked my heart rate, and it had fallen into the lower 40s. I surpassed everyone waiting, and was rushed into one of the back rooms.
As I gazed at my mother's eyes, tears began to drop from her face onto the floor, and… (Read More)
---

'Thanksgivukkah' provides tasty recipe for celebration as the holidays combine for Jewish residents
November 27, 2013
By: Amber Payne

This year Jewish Americans can partake in a holiday that has made the history books and the cook books, thanks to an extremely rare union of Thanksgiving and Hanukkah.
…
(Read More)

The firestorm in the Miami Dolphins' locker room: intimidation is part of the big game
November 12, 2013
By: Jack Strickland

A scandal erupting inside the Miami Dolphins locker room has focused a glaring spotlight on the activities of that team and the way football is played in general.
At issue… (Read More)
---

Opinion...
My mother's fight against cancer brought my family closer together
By Vanity Duran
The thought of cancer is scary, but to some, like my family, breast cancer has been a blessing in disguise.
In February 2011, during my freshman year of college, I discovered that my mother, Rosa Duran,… (Read More)
---
Florida Tales...
Many years ago, police did delay actions on an athlete, and they were right at that time
Did star football player Jameis Winston rape a young girl in Tallahassee on Dec. 7, 2012? That is the multi-million dollar question. The college and professional football career of Florida State's sensational freshman quarterback hangs in the balance.
Also in… (Read More)
---
The Outlook...
---