Recent TTN News Content
• Gators end Florida State's baseball hopes in big wins in Gainesville; on to the Series - Getting back into the College World Series was a dream for both teams, but the Gators managed to teach Florida State a lesson or two. ...
• Miracle of heart transplant puts 'inoperable' Rachel, 10, back in the arms of her new family - The dramatic story of how 10-year-old Rachel McCary got her new heart and a new chance to live is told by Jack Strickland who watched closely at the hospital in Gainesville while a miracle was performed. ...
• Colorful veteran George Barnes' last words were "Don't give up the ship" - George Barnes found himself an outsider at the end of his life, but he made a difference to a lot of people. He gave and shared compassion, and up to the end, he fought a good fight and found a lot of friendship. ...
• VA needs more resources, says vet who was saved, then tossed out minus his wallet and dignity - Experiences suggest the VA does not care about the very people they are supposed to serve, says man who knows...
• 'What? Café' menu boasts music, has become a popular hangout for young adults, state workers, others - What? Cafe is a place to play music, drink coffee, sample a variety of food. ...
• Civil rights pioneers tell of struggle in Tallahassee - 'Unspoken bond' between people of civil rights generation is explained by those who went through the struggle in Florida. ...
• IBM corporation helped Nazi Germany round up Jews and send them to extermination camps, author says - IBM leased its computing machines to Nazi Germany to round up Jews and send them to their deaths by the millions in World War II. ...
• Quick triggers, quick judgment - when did life become so outrageously cheap in our country? - The parade of death continues as police shoot and are shot in a society that needs to take time to retrain its ways of thinking. ...
• Rickards student faces charges for carrying gun to school - A Rickards student is facing charges for carrying a gun to school. He apparently mentioned this over the Internet and was arrested by police at the school. ...
• He keeps a vigil for his daughter Staci as killer tries to walk free from prison - Marvin Weinstein drove 500 miles last week to Tallahassee to ask Florida's Parole Commission to keep the killer of his daugter in jail. ...
• Abused, neglected animals come to local animal shelter at rate of more than 70 a day - Animals cannot speak for themselves or fight back. Many face their last chance to survive. More than 70 animals are brought into the Tallahassee-Leon County Animal Services Center every day. ...
• Many other tragic shootings shed stronger light on police behavior than the Michael Brown incident - There are many other cases involving police shootings of innocent victims that make for better arguments than the Michael Brown case. Columnist Jack Strickland tells why these cases need more scrutiny....
• Florida's civil rights movement showcased in museum's new exhibit - The new civil rights exhibit at the Museum of Florida History tells about pioneers in the movement for equal rights in Florida. ...
• If you are going to vote, Crist and Graham seem like best choices - The Tallahassee News supports Charlie Crist for governor, Gwen Graham for U.S. representative. ...
• 'Officer Friendly' changes his role as he dons the deadly armor of a hostile invading army - As police acquire more surplus military equipment, the urge to use it takes on a kind of urgency, resulting in often-dangerous consequences for the public. Police say they face more dangerous criminals and need to have sophisticated tools, but sometimes the tactics backfire. ...


CNN National Headlines
»
Carli Lloyd's hat-trick leads U.S. to third title
»
What you need to know about the World Cup hero
»
Opinion: A towering World Cup victory for U.S.-and women
»
Photos: U.S. women take it all
»
Photos: Women's World Cup: The beautiful game
»
U.S. superfans share their love of soccer
»
Deadly weekend in Chicago
»
Crash at NASCAR race at Daytona injures fans
»
Will these Massachusetts killings ever be solved?
»
S. Carolina lawmakers to debate Confederate flag

NPR National Headlines
»
A Hacker Is Hacked: Controversial Italian Cyber Espionage Company Is Targeted
»
U.S. Women Shatter TV Ratings Record For Soccer With World Cup Win
»
Industry Payments To Nurses Go Unreported In Federal Database
»
For Americans Seeking Affordable Degrees, German Schools Beckon
»
U.S. Wins Women's World Cup Final Over Japan 5-2
»
Liberal Minority Won Over Conservatives In Historic Supreme Court Term
»
A Few Miles From Mobile, A Wealth Of History, Nature — And Danger
»
Pluto-Bound Spacecraft Nears Its Quarry
»
People With Brain Injuries Heal Faster If They Get Up And Get Moving
»
After Sketchy Science, Shark Week Promises To Turn Over A New Fin
---
Local and State News and Views...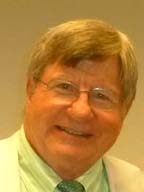 Columnist Jack Strickland
Gators end Florida State's baseball hopes in big wins in Gainesville; on to the Series
June 10, 2015
By: Jack Strickland

By Jack Strickland
Florida ended Florida State's 2015 baseball season in Gainesville over the weekend. The two college baseball titans clashed at the NCAA Super Regional. The championship playoff format called for the winner of two out of three games advancing and the loser going home. With the two victories Florida moves on to to the College World Series at Omaha next week.

In regular season play this year the Seminoles prevailed. The teams played games in Tallahassee, Jacksonville, and Gainesville. The Seminoles won at Tallahassee and Jacksonville. The Gators prevailed at Gainesville. Sportscasters expected a hotly contested Super Regional. Both teams have a rich history of College World Series performances. From day one of the regular season the goal of both teams was to get back to the College World Series.

Florida came out of the dugout on fire in both games. Florida State was unable to recover from the Gator offensive barrage that scored multiple Florida runs in the first two innings of both games. The games were not close. Florida won the first game 13-5. Florida State fell 11-4 in the final game.

Legendary FSU baseball coach Mike Martin was a class act as always. He wished the Gators well at the College World Series. He said if Florida can maintain the momentum they generated at the Regional and Super Regional the Gators are a favorite to win the National Championship.

Freshman Gator… (Read More)
---
Miracle of heart transplant puts 'inoperable' Rachel, 10, back in the arms of her new family
May 18, 2015
By: Jack Strickland

Rachel McCary has a new heart. The spunky 10 year old is scheduled for discharge this week from Shands UFHealth Children's Hospital in Gainesville following successful heart transplant surgery. She… (Read More)

Colorful veteran George Barnes' last words were "Don't give up the ship"
May 04, 2015
By: Jack Strickland

George Elmer Barnes passed away peacefully on March 26, 2015, at the E.T. York Hospice Care Center at Gainesville, Florida. He endured an extended illness caused by chronic heart disease.… (Read More)
---

Opinion...
Governor doesn't know how to govern, should resign and go back to private business
And we now have a governor who believes that the people in Florida don't deserve the medical care that is available to those in other states.
That, in itself, would be a sick joke, but our governor believes… (Read More)
---
Florida Tales...
Nation's handicapped got royal treatment as Tebow Foundation sponsored a special night
By Jack Strickland
It was a night to remember. Tim Tebow has done it again. He and his foundation made Valentine's weekend very special for several thousand Special needs young men and women and their caregivers. They called it… (Read More)
---
The Outlook...
---