Recent TTN News Content
• Abused, neglected animals come to local animal shelter at rate of more than 70 a day - Animals cannot speak for themselves or fight back. Many face their last chance to survive. More than 70 animals are brought into the Tallahassee-Leon County Animal Services Center every day. ...
• Many other tragic shootings shed stronger light on police behavior than the Michael Brown incident - There are many other cases involving police shootings of innocent victims that make for better arguments than the Michael Brown case. Columnist Jack Strickland tells why these cases need more scrutiny....
• Florida's civil rights movement showcased in museum's new exhibit - The new civil rights exhibit at the Museum of Florida History tells about pioneers in the movement for equal rights in Florida. ...
• If you are going to vote, Crist and Graham seem like best choices - The Tallahassee News supports Charlie Crist for governor, Gwen Graham for U.S. representative. ...
• 'Officer Friendly' changes his role as he dons the deadly armor of a hostile invading army - As police acquire more surplus military equipment, the urge to use it takes on a kind of urgency, resulting in often-dangerous consequences for the public. Police say they face more dangerous criminals and need to have sophisticated tools, but sometimes the tactics backfire. ...
• New state crime statistics fraught with questions, challenges on racial imbalance - Florida's new crime statistics show high percentages of blacks arrested for crime and incarcerated. Figures draw responses of law enforcement....
• Dear Dad: How to keep your child safe from confrontation with police, road ragers - Dear Parents - Please teach your children how to avoid confrontation with police officers. Then go out and fight for reforms that are so badly needed. ...
• How long will public tolerate militarized police? Why are so many blacks killed? - Poice training varies, but police usually have the license to kill if they say they were in fear of their lives. Most police officers are exonerated because of these conditions. ...
• Gators will rebound as Tally News makes fearless top-20 college football predictions - Grab your seat and hold on to your hat! Football season is going to kick off and fearless prognosticator Jack Strickland tells it like it is going to be. FSU, Alabama, and watch for the Gators. ...
• Markel letter writer said he must be shut down 'by all means necessary' - FSU Professor Dan Markel, shot down brutally last week, thought his family was in danger two years ago in a dispute on the Web. He was seen by some as an elite representative of law schools that were misleading students into thinking there were career opportunities. ...
• Nation's tragic cycle of police-citizen violence reminds of a killer's oath at Florida State prison - The battle between the good guys and the bad guys takes on new meaning alongside a drastic increase in police-related shootings. It is a vicious cycle and well-illustrated by two ex-Florida prisoners who shot and killed four policemen in California years ago. ...
• Police profiled my car, surrounded me with guns in terrifying mistake - and maybe there is a lesson - Columnist could easily have been more than simple victim of a mistake - he might have been shot by police. Young people need to know that there are times when authority must be obeyed. It could happen to anyone. ...
• This is how Florida's prison mills turn small-time criminals into monsters - Instead of rehabilitation, prisoners like Dontae Morris are spit out into society to become more accomplished felons and even murderers. Morris went on a rampage and killed five people, including two police officers. Florida has to do better. ...
• Florida Daffodil Society shows off some of the astonishing blooms for late winter, early spring - Daffodils are blooming and the Florida Daffodil Society, in its 20th anniversary, shows off some of the best varieties to residents. ...
• Is young mother who is hauled off to prison a victim of state neglect in child abuse situation? - A young mother who "shocked the conscience of the court" for starving her child did not need to be sentenced to 17 years in prison where she will never get the treatment she needed for neglecting her child. ...


CNN National Headlines
»
The week in 32 photos
»
Look at me! 28 selfies of the week
»
2014: The year in pictures
»
The year in sports
»
The year in selfies
»
Fuzzy signs of life on Mars?
»
Meteor shower wows stargazers
»
Is Darknet a glimpse of future web?
»
He reunites troops with overseas dogs
»
Kids 'robbed of their innocence'

NPR National Headlines
»
Hollywood Pros Fear A Chilling Effect After Sony Bows To Hackers
»
4 Gitmo Prisoners Released For Return To Afghanistan
»
Russia Says It Won't 'Cave In' To New Western Sanctions
»
A Snail So Hardcore It's Named After A Punk Rocker
»
'Going There' in 2014
»
North Korea Has An Interesting Offer. And Another Threat
»
Twelve Weeks To A Six-Figure Job
»
Author: Cuban Dissidents Feel Betrayed By Obama's Action
»
Obama: Sony Should Have Talked To Him Before Pulling 'The Interview'
»
Obama Wraps Up A 'Breakthrough' 2014
---
Local and State News and Views...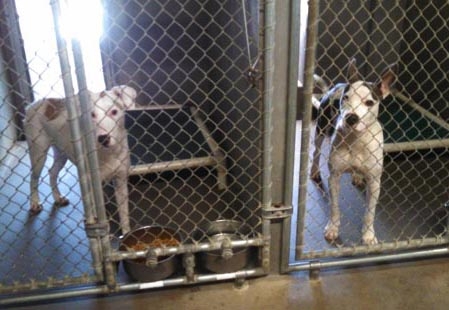 Helpless animals await their fate at shelter. Photo by Keira Green
Abused, neglected animals come to local animal shelter at rate of more than 70 a day
December 14, 2014
By: Keira Green

Animals are silent victims when it comes to abuse because they can't speak or fight back.
In Tallahassee, hundreds of animals are being abused every day.
"The problem with pet owners today, is that they don't know how to properly take care of their animals," said Erica Leckington, the director of the Tallahassee-Leon County Animal Services Center.
The Animal Services Center is a place of refuge for abused animals that have been malnourished, neglected, abandoned, and beaten by their owners.
For instance, there is a young, small kitten at the shelter named Licorice, who was confiscated from his home because his owners beat him so badly that the employees had to shave off much of his fur for all of the scars to heal.
"I think more people should treat animals better because they are our pets and they deserve to be taken care of," said LaKeisha White, a senior public relations student at Florida A & M University.
Over 70 animals are brought into the shelter every day for treatment, and over 7,000 are admitted each year. These animals are strays, confiscated pets from unstable environments, and returns by owners who have given them back to the shelter.
Erica Leckington believes that the rate of animal cruelty and animal confiscations would decrease if owners knew the basic rules of how to take care of their pets.
"The basics are important. A lot of people don't know that a little food and water goes along way when… (Read More)
---

Many other tragic shootings shed stronger light on police behavior than the Michael Brown incident
December 05, 2014
By: Jack Strickland

The Ferguson grand jury got it right.
Officer Darren Wilson followed his training and acted appropriately in the Michael Brown case. But, sadly, a teenager is dead. We as… (Read More)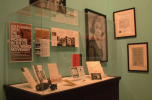 Florida's civil rights movement showcased in museum's new exhibit
November 19, 2014
By: Keira Green

Montgomery and Selma weren't the only cities to lead successful and powerful civil rights movements.
Tallahassee and other Florida cities, such as St. Augustine and Miami, also took part… (Read More)
---

Opinion...
Early Christmas miracle came at cash register as customer struggled to pay for her groceries
By NaShandra Howard
This Thanksgiving, I witnessed an early Christmas miracle that restored my faith in humanity.
I decided to stray from my annual ritual of going home to eat and socialize with my family, and instead I stayed in… (Read More)
---
Florida Tales...
Sophia, 10, battles leukemia with courage as champion Gator volleyball team wears her ribbon
Sophia Castro is fighting a tough battle against leukemia.
The 10-year-old has been confined to Shands Hospital in Gainesville for several weeks. She never left the hospital but, last week, but she had a powerful impact on champion athletes… (Read More)
---
The Outlook...
---