Recent TTN News Content
• Court fails to convict police officer in NC shooting death of former FAMU football player - Family pleads for calm as jury fails to find officer guilty in shooting death of Jonathan Ferrell in Charlotte; no decision yet on retrial. ...
• Carson wins best dressed while Trump brings up the rear in the clash of haberdashery at GOP debate - Who was dressed to win the recent GOP debate? Who wore the most stunning tie, and the best cut suit? Looks like neurosurgeon Ben Carson knows how to dress. Donald Trump, who sells a line of clothing, ironically finishes last. ...
• FSU could receive NCAA sanctions similar to those of Penn State sex scandal - Recent events will add up to more problems for Florida State University when NCAA and Title IX investigators report their findings. ...
• Gators end Florida State's baseball hopes in big wins in Gainesville; on to the Series - Getting back into the College World Series was a dream for both teams, but the Gators managed to teach Florida State a lesson or two. ...
• Miracle of heart transplant puts 'inoperable' Rachel, 10, back in the arms of her new family - The dramatic story of how 10-year-old Rachel McCary got her new heart and a new chance to live is told by Jack Strickland who watched closely at the hospital in Gainesville while a miracle was performed. ...
• Colorful veteran George Barnes' last words were "Don't give up the ship" - George Barnes found himself an outsider at the end of his life, but he made a difference to a lot of people. He gave and shared compassion, and up to the end, he fought a good fight and found a lot of friendship. ...
• VA needs more resources, says vet who was saved, then tossed out minus his wallet and dignity - Experiences suggest the VA does not care about the very people they are supposed to serve, says man who knows...
• 'What? Café' menu boasts music, has become a popular hangout for young adults, state workers, others - What? Cafe is a place to play music, drink coffee, sample a variety of food. ...
• Civil rights pioneers tell of struggle in Tallahassee - 'Unspoken bond' between people of civil rights generation is explained by those who went through the struggle in Florida. ...
• IBM corporation helped Nazi Germany round up Jews and send them to extermination camps, author says - IBM leased its computing machines to Nazi Germany to round up Jews and send them to their deaths by the millions in World War II. ...
• Quick triggers, quick judgment - when did life become so outrageously cheap in our country? - The parade of death continues as police shoot and are shot in a society that needs to take time to retrain its ways of thinking. ...
• Rickards student faces charges for carrying gun to school - A Rickards student is facing charges for carrying a gun to school. He apparently mentioned this over the Internet and was arrested by police at the school. ...
• He keeps a vigil for his daughter Staci as killer tries to walk free from prison - Marvin Weinstein drove 500 miles last week to Tallahassee to ask Florida's Parole Commission to keep the killer of his daugter in jail. ...
• Abused, neglected animals come to local animal shelter at rate of more than 70 a day - Animals cannot speak for themselves or fight back. Many face their last chance to survive. More than 70 animals are brought into the Tallahassee-Leon County Animal Services Center every day. ...
• Many other tragic shootings shed stronger light on police behavior than the Michael Brown incident - There are many other cases involving police shootings of innocent victims that make for better arguments than the Michael Brown case. Columnist Jack Strickland tells why these cases need more scrutiny....


CNN National Headlines
»
Suspects hunted in cop's killing
»
Is Trump right about taxing the rich?
»
Police: 2nd video in man's killing
»
Clerk who won't issue marriage licenses divorced 3 times
»
6 surprising facts about Whitey Bulger
»
Sex-trafficking survivors use new ink to reclaim their lives
»
6 Baltimore officers charged in Freddie Gray's death go to court
»
The Iran deal, a repudiation of the Bush doctrine
»
20 great places to travel this fall
»
Yellowstone grizzly cubs arrive at zoo home

NPR National Headlines
»
Illinois House Leaders Override Governor's Veto On Heroin Addiction Bill
»
Federal Ferguson Review Finds More Than 100 Lessons For Police
»
Fears Of Marijuana 'Monopoly' In Ohio Undercut Support For Legalization
»
Wrongfully Imprisoned North Carolina Men Receive Payout
»
Tree Counter Is Astonished By How Many Trees There Are
»
For A Baltimore Boutique Owner, A 'Joyous' Reopening After The Riots
»
From Dock To Dish: A New Model Connects Chefs To Local Fishermen
»
Akron, Ohio, To Hold Fall Election After Long-Serving Mayor Resigns
»
Obama Clinches 34th Vote To Secure Iran Nuclear Deal
»
Baltimore Judge Denies Motion To Dismiss Charges In Freddie Gray Case
---
Local and State News and Views...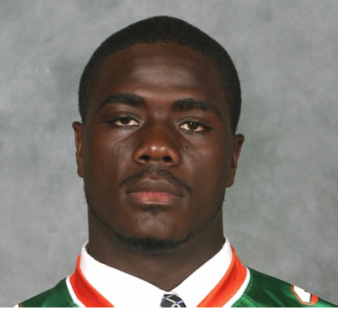 Jonathan Ferrell
Court fails to convict police officer in NC shooting death of former FAMU football player
August 26, 2015
By: Jack Strickland

"We've got to keep them from killing our children," the mother of Jonathan Ferrell, 24, lamented as she stood on the courthouse steps in Charlotte, North Carolina.
Georgia Ferrell spoke through tears as she reacted to the ending, a few moments earlier, of the trial of the police officer who shot and killed her son. The court failed to convict police officer Randall Kerrick, 29, of voluntary manslaughter in the September 2013 shooting of the former Florida A&M University football player.

The two-week long trial ended in a mistrial after the judge determined that the jury was hopelessly deadlocked and could not reach a unanimous verdict. It was reported that the jury was split 8-4 in favor of acquittal of Officer Kerrick. Prosecutors said they have not yet determined if they will retry Kerrick.

In May, Charlotte city officials agreed to pay the Ferrell family $2.5 million to settle a civil lawsuit for the wrongful death of Jonathan Ferrell.

Standing next to his mother on the courthouse steps, Willie Ferrell vowed to keep his brother's memory alive. He said a campaign has been launched under the name "Justice for Jonathan." He promised to keep the spotlight focused on inappropriate police treatment of young people.

The Ferrell family is represented by attorney Chris Chestnut. He is a graduate of Florida A & M University. Chestnut urged the public to petition the North Carolina Attorney General… (Read More)
---

Carson wins best dressed while Trump brings up the rear in the clash of haberdashery at GOP debate
August 09, 2015
By: Michael Abrams

Clothes are at the epicenter of self-revelation. A tie is more than a capitalist frivolity, but the very texture of psychodrama.
Choice of a candidate's clothing in American politics… (Read More)

FSU could receive NCAA sanctions similar to those of Penn State sex scandal
July 12, 2015
By: By Jack Strickland

July has been a rough month for Florida State football. Two members of the team have been arrested in separate incidents and charged with misdemeanor battery. Both players are charged… (Read More)
---

Opinion...
Gay marriage decision is intriguing as we look at the opinions of Supreme Court justices
Part One of Three Parts Following
It's been a short time since the Supreme Court issued its decision in Obergefell v. Hodges in which it held that the Constitution protects the right of marriage for same sex couples. I read… (Read More)
---
Florida Tales...
Nation's handicapped got royal treatment as Tebow Foundation sponsored a special night
By Jack Strickland
It was a night to remember. Tim Tebow has done it again. He and his foundation made Valentine's weekend very special for several thousand Special needs young men and women and their caregivers. They called it… (Read More)
---
The Outlook...
---